"Where We Care For You"
Silver Care LLC
Personal Care and Respite Service
License #923921
Our Promise Of Excellent Home Care
Silver Care LLC is a home health care agency located in Norfolk, VA. Silver Care LLC accepts VA, Vet Assist, Private Pay, Medicaid, and Long-Term Care Insurance. Silver Care LLC strives to be one of the very best home health care services in Hampton Roads and Southampton County. High quality service is the cornerstone of our business. Silver Care LLC helps to enhance your independence while in your home.
Schedule A FREE Consultation
Call Us Today For A Lifetime Of Better Care!
Our Mission
At Silver Care LLC, our mission is to provide safe and cost-effective services to seniors that ensure quality and client satisfaction. Silver Care LLC is family-owned and operated to provide the very best home health care service to Hampton Roads and Southampton County in the State of Virginia. High-quality service is the cornerstone of our business. We know your first priority when choosing a home health care provider is finding someone you can trust and rely on. Someone who will care for your loved one as you would, and as we would our own.
Call us today to learn more about how we can help you and your loved ones.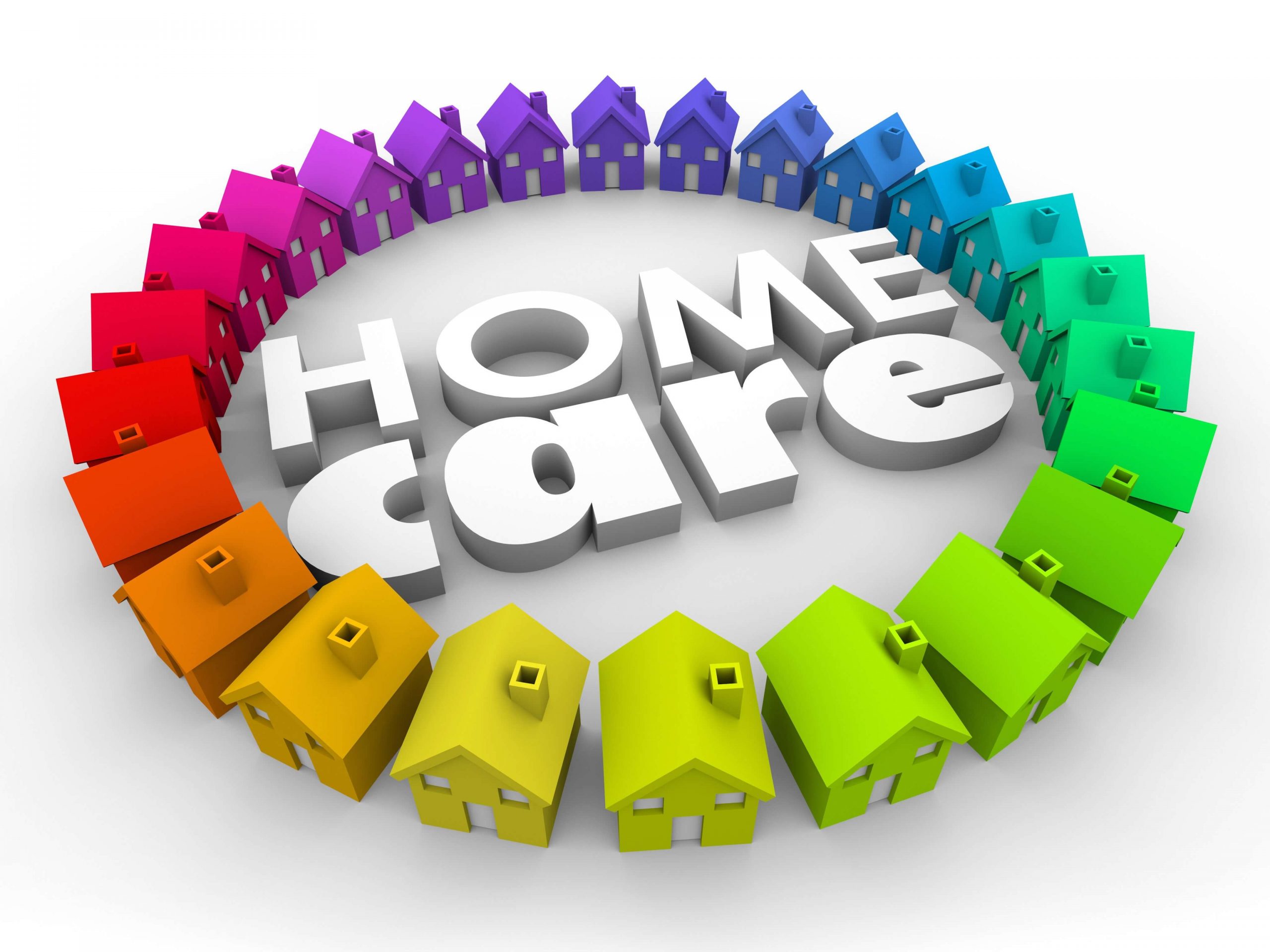 To assure the highest quality of care, we guarantee the following:
We have a thoroughly screened staff.

Our staff are closely supervised.

We are on call 7 days a week 24 hours a day.

We are personalized, affordable and take pride in the services we offer.

Our caregivers make our customers their #1 priority.

Our caregivers have been highly recommended by their references.

Our caregivers are skilled, caring, and well-trained

Our caregivers are friendly and are dedicated to professional service.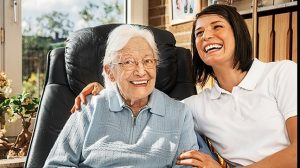 Providing Excellent Personal Care & Companion Care
Bring attentive care into your home with Silver Care LLC. We serve Hampton Roads Area and Southampton County with experienced in personal care services. Obtain ongoing support with one of our compassionate care providers, and trust that your loved one is in capable hands.
Comprehensive & Compassionate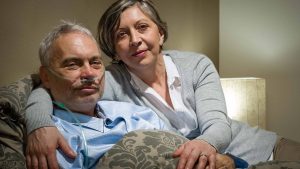 Our care plans often include: Whether you are looking for a companion to converse with your loved one, or for an in-home aide to assist with daily housekeeping tasks, our team helps to ease your worries and know your loved one can receive the assistance he or she requires. Each aide works in conjunction with a licensed nurse to form a health care plan that specifically serves your in-home needs.
Companionship
Personal Care
Meal prep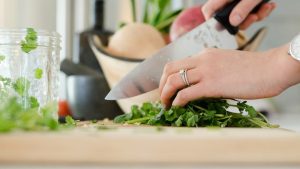 Housekeeping
Linen and laundry
Bathing and grooming
Incontinence care
Medication reminders
Errand running
Dressing and showers
Other daily activities
With our certified and licensed home health care staff, you can consistently expect professionalism and reliable compassion. We take great joy in reading to, conversing with, reviewing family photo albums, and otherwise keeping company with our clients. Having a warm and friendly presence can help bring peace and stability to the home. Since 2017, our priority has been to provide trustworthy in-home health care to clients in Hampton Roads and Southampton County, and we continue to do so with respect and dedication.
If your elderly loved one can no longer carry out their own personal care needs or feels lonely and uneasy on their own, contact our office at (757) 648-936. We work with you to design a care plan that caters to their needs while allowing them the appropriate freedoms they may still crave. Through respect and compassion, we lovingly serve our clients. Schedule your consultation today for your Silver Care LLC home health care plan.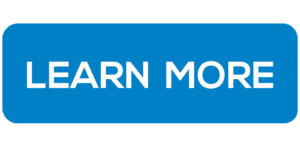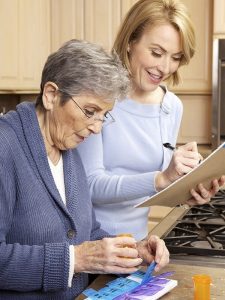 Offering Temporary In Home Healthcare Solutions
Are you the regular caregiver for an elderly family member? Feelings of stress or fatigue are common and natural for an individual in this situation. You might find it difficult to take a vacation, or to run errands for yourself. Commonly, family members schedule respite care services in order to give a regular caregiver a break or some time to themselves.
Our caregivers arrive for a pre-scheduled amount of time, often a few hours a week, or even for an overnight or weekend.
Occasionally, respite care can also help with a transition from hospital to home after a surgery or other medical procedure. Trust in our team to provide your loved one with the highest standard of care. Request more information about the options available to you by reaching out to our office today.
Designed With You In Mind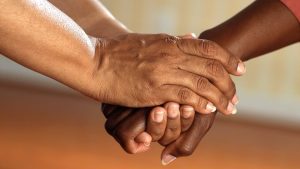 Silver Care LLC provides families in and around Hampton Roads and Southampton County with this chance to step away from regular caregiving responsibilities, leaving their loved ones in the hands of capable, compassionate caregivers. We work with you to identify a plan of service that gives you the break you deserve. There is no need to feel guilty or ashamed of your desire for some time away. Taking time for yourself can make you a better caregiver, for it is easier to care for another if you are also remembering to care for yourself.
Respite care options include:
Caregivers spending a few hours each day with your loved one.
One of our team members attending the home once a week.
An occasional overnight, should you need to travel out of town.
Weekend visits for longer stays.
Place your trust in our ability to serve your loved one with attentive care and compassion. We can offer you a free quote on our services when you contact us for more information. We provide compassionate respite care to dependent seniors all throughout Hampton Roads and Southampton County.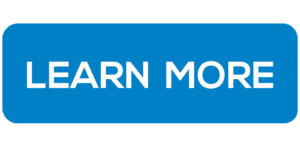 Dementia Care Consulting
Has your loved one been diagnosed with a form of dementia or memory challenges? What do you do now? We can help with a conversation throughout the process.
Dementia Care Consulting
At Silver Care, our specialization is helping you to obtain support and a better quality of life. Our experiences in assisting families with people living with dementia have provided guidance and a solution to improve health and wellness.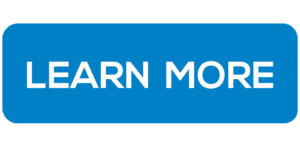 Long Term Care Can Be the Greatest Crisis Seniors Will Face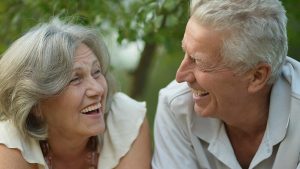 All elderly people, regardless of current health, should plan for this crisis in their lives. Indeed, long term care can be the greatest crisis an elderly person ever faces. With the need for care, the elder loses their grasp on the three most important lifestyle concerns in old are:
Remaining independent
Having enough money
Maintaining good health
They all disappear with the need for care. The cost of care can wipe out a lifetime of savings and destroy equity in a home. However, there are certain benefits offered through the VA program that can help mitigate or even eliminate some of these issues.
Call us at 757-648-9396 today to learn more about the services we offer.
How Do I Qualify for This Program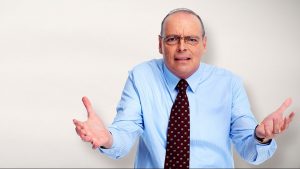 Many veterans are not aware of the eldercare benefits available through veterans health care. One particular VA program is called "Veterans Pension," or "Veterans Aid and Attendance Benefit." This can provide 10 to 25 hours per week of free personal care services for veterans and their spouses.
Pension is available for any veteran age 65 and older who served during a period of war. The veteran must have an honorable discharge, meet income requirements, and need assistance with daily living on a regular basis to stay independent in their chosen place of residence. A lesser pension benefit is also available to the single surviving spouse of a veteran who served during a period of war.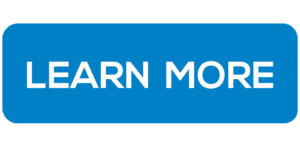 What Is CPR?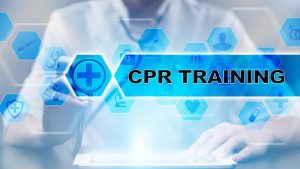 Cardiopulmonary Resuscitation or (CPR) – is an emergency lifesaving procedure performed when the heart stops beating. Immediate CPR can double or triple chances of survival after cardiac arrest.
Silver Care LLC invites you to be a part of saving lives: We offer blended courses and face-to-face classes. Our instructors are certified through the American Red Cross. We offer a variety of courses to fit your need.
"This CPR class was a amazing and very informative experience. Instructor Erica did a great job at giving details on how to check, call and care in an emergency. I recommend you come here to get certified. My class was also all women which made the experience very enjoyable".
Quiarra Clark On Google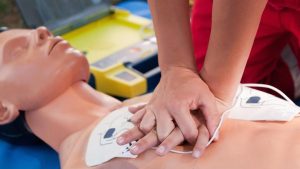 Our Courses
The courses will prepare you to recognize and care for a variety of first aid, breathing, and cardiac emergencies involving adults, children, and infants and meets OSHA/workplace requirements. In our blended learning courses, includes the following: an online portion and an instructor-led classroom skill session. The online portion must be completed prior to attending the face-to face class portion. After your completion of the course you will receive a certificate valid for 2 years.
• In Person: Delivered in a traditional classroom setting, our in-person first aid courses combine lecture with hands-on skills sessions. The course culminates with testing, which allows participants to receive a two-year certification.
• Blended Learning: Featuring award-winning simulation learning, our blended learning programs combine self-paced, interactive instruction and in-person skills sessions. Blended Learning courses allow you to learn on your schedule, then demonstrate your skills to a certified instructor.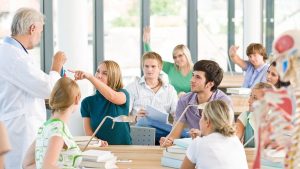 Our PCA Training Program
Silver Care LLC offers a 40-hour PCA blended training course that prepares its students for a fulfilling career in home health care. The Virginia Department of Medical Assistance Services approves and authorizes this blended training course. The students will learn specific techniques, procedures, and tasks to assist the seniors in their homes.
Register Below
Classes begin on 1st and 3rd Monday of each month.
Read the Terms and Agreement before purchasing course. For PDF Click Here
Contact the office at (757) 648-9396 for additional questions.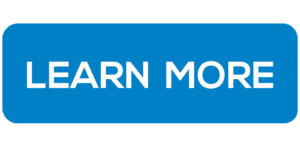 A Special Kind of Caregiver
You and your family are special, so it takes a special kind of person to be a caregiver for Silver Care LLC. Compassionate, caring, sincere, experienced, and attentive: these are just some of the qualities we insist that our associates possess.
We care about the quality of our caregivers because you care enough to invite us into your home allowing us to share in all the ups, downs, and joyful moments that make your family unique.
That's a trust we don't take lightly, ever!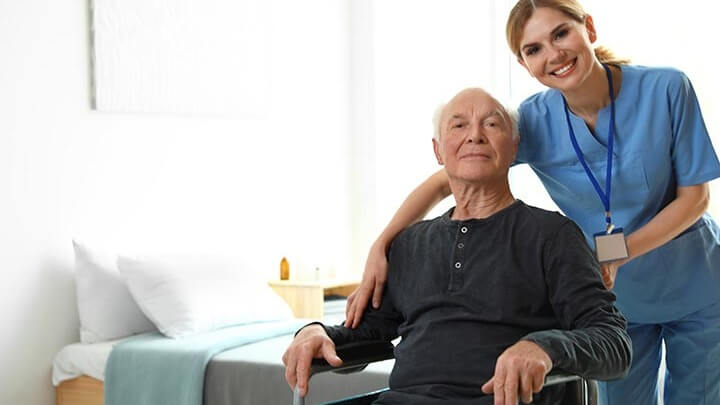 We are a company built on the strength of its people. We look for individuals with a passion for excellence, who will help make us even better and who will bring our clients exceptional care and compassion every day. Helping seniors get the most from life by providing care that range from simple household chores to more comprehensive support is our passion. You can have peace-of-mind knowing that your loved one is in experienced hands 24-hours a day.
From relief, dementia or Alzheimer's care to medication reminders, meal preparation, and mobility assistance, we can help with your daily situation.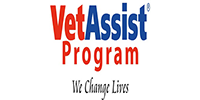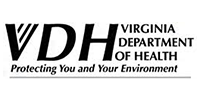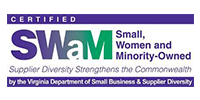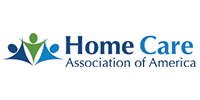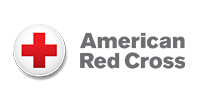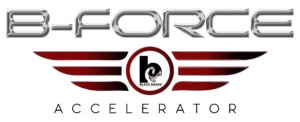 Get To Know Silver Care – You'll Be Glad You Did
Lisa McCoy
Silver Care LLC goes way and beyond with providing care for my mother. I would say Silver Care does more than other agencies do, and trust me I have came across a few of them. The office staff is very friendly and makes sure everything is correct with the caregivers. I have been with Silver Care for the past 8 months and not once did my mother go a day without care. Even the office personnel goes out to fill cases because Silver Care LLC actually cares for the client and the family members. A+ with providing care. I would definitely recommend.
It All Starts With A FREE Consultation!
You know your loved one better than anyone, so when you decide to allow us to assist you with your senior, we'll listen to what you have to say. We'll also take the time to talk to your loved one to make them feel comfortable with receiving our personal care services.
Additionally, we want you to take care of yourself – to make sure that in doing what's best for you loved one, you don't lose sight of the importance of paying attention to your own personal needs and fulfillment.
Let us help with things like providing relief care, dementia care, Alzheimer's care, medication reminders, meal preparation, and mobility assistance.
Home Health Care Careers
Help us care for others
Silver Care is looking for persons who want to genuinely take care of the elderly and provide whatever is needed to help them live peacefully at home. To be eligible for caregiver employment, one must be dedicated to our cause and mission. We are looking for RN's, CNA's, NA's, and PCA's to serve the Hampton Roads and Southampton County Areas.
You know you have a special way of taking care of others – maybe you've been a family caregiver or you just want to make a difference in the life of a senior. Share your unique talents and skills to help seniors stay independent and live the lifestyle they desire.
As a caregiver, you may provide personal care service and help with daily activities such as light housekeeping, meal preparation and errands. You'll discover a difference in yourself as you enjoy:
Join The Silver Care Team
A rewarding professional career without any previous experience

The confidence of a comprehensive training program

A system that matches you with the most compatible clients

The flexibility of day, evening, night and weekend hours

A welcoming and supportive working environment

Best of all, being part of a caring and compassionate team helping seniors remain independent